Sterillium Gel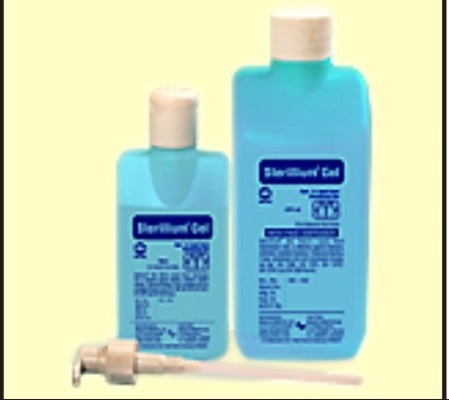 Sterillium Gel
Product Description
Sterillium Gel

Sterillium Gel is a Superior Rub-in Hygienic & Surgical Hand Disin.

Gel It Dries Quickly and Provides Excellent Skin Care With Excellent Dermatological Superiority. Sterillium Gel is Effective Against Enveloped Viruses and Bacteria Within 14-5-30 Seconds. It Has Broad Spectrum Of Activity. It is Bactericidal (Incl. Mrsa Listeria & Salmonella).

Tuberculocidal, Fungicidal, Virucidal Against: Enveloped Viruses :

Hbv, Hiv, Hcv, Bvdv, Sars and Non-enveloped Viruses: It Passes En 1500, en 12791, en 13727, en 1040 and en 1275 European Norms. Available in 475ml With Dispenser and 1 Ooml Fliptop Bottles.