Sokrena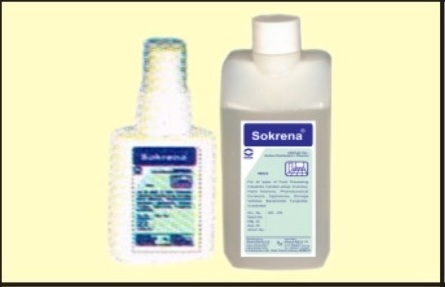 Sokrena
Product Description
Sokrena
Sokrena Aldehyde Free, Grease Dissolving Surface Disinfectant Conc.
Effective Against All Food-poisoning Bacteria Incl. Ci. Boutolium,

Viruses Incl. Hbv/hiv. Sokrena Has Been Approved by "German Foodlaw," as It is Non-toxic and Safe. Sokrena is Specially Used for

Disinfection of Food Processing Units, Pantries, Kitchens, Incubators, Pharmaceutical Sterile Sections. Mop Spray in 0.5% Dilution in Kitchen And Food Areas, 2.5% in Medical Spheres. Available in 500ml Conc.