Multi Functional I.V. Training Arm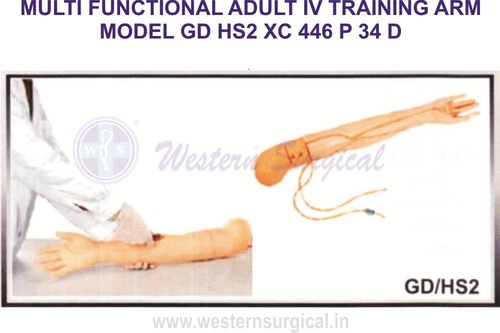 Multi Functional I.V. Training Arm
Product Description
MULTI FUNCTIONAL I.V. TRAINING ARM :
This adult vein puncture and injection Training Arm has all the 8 vena of the vascular system of the arm. it helps to provide a good training of injection. infusion and phlebotomization.
This model can provide a real life like feel when the students practice on this model.