Direct Led Clar Headlight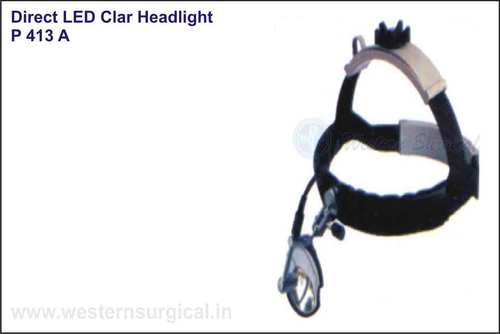 Direct Led Clar Headlight
Product Description
Direct LED Clear Headlight
Economically priced headlight with standard illumination 9v LED. These new generation quality head mirror Dia 55 or 100mm illuminate perfectly the examination area in every situation. Long life 9v LED lamp provides bright and natural light, quality silver coated mirror allows optimum light reflection. Mirror and light beam can be easily and precisely adjusted.
FEATURES
Ergonomic, soft, flexible headband can fit any head size.

Available with 28mm Dia C size battery handle with 3v lamp.

Available with 6v with battery attachment and direct power supply adopter.
CAT NO. KL-26.030 clear light 50mm mirror (3v battery handle attachment)
CAT NO. KL-26.060 clear light 50mm mirror (6v battery or power source attachment)
CAT NO. KL-26.090 clear light 50mm mirror (9v battery or power source attachment)