Contact Phototherapy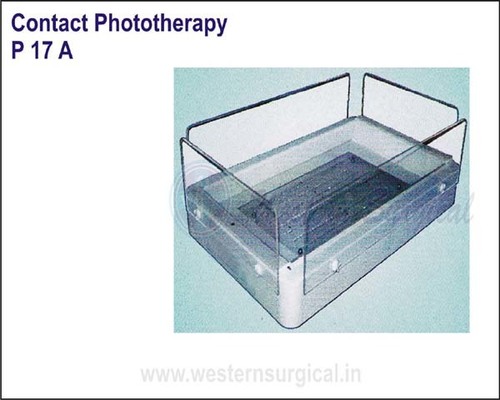 Contact Phototherapy
Product Description
Contact Phototherapy
Compact, portable & easy to carry.
Detachable baby tray for cleaning
No need to cover eyes of the baby.
Low power consumption(12 W)
LED's emitting blue light in 450-470nm. spectrum matching peak absorption wavelength (458nm) at which bilirubin is broken down.
Long life > 20000hhrs.
Irradiance : > 25microw / cm2 / nm.
can be used separately in mother bed/ in trolley.
M.S.Fabrication with powder coated paint.
Time Totalizer (optional)
Operation voltage : 100-250 V AC , 50Hz
Specification & design are subject to change without prior notice.