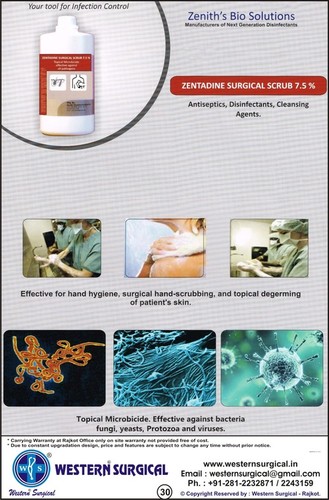 Zentadine Surgical Scrub 7.5%
Product Description
Zentadine surgical scrub 7.5%

Zentadine surgical scrub is a microbicidal, sudsing cleanser that promptly kills most of the germs. It is indicated for hand hygiene, surgical hand-scrubbing, and topical degerming of patient's skin. Povidone-iodine is a multivalent broad spectrum local antiseptic having bactericidal and fungicidal properties. The effect on vegetative cells of various bacteria and fungi is due to the liberation of free iodine from the Complex.
Many viruses, protozoa, yeasts, cysts and spores are also susceptible.