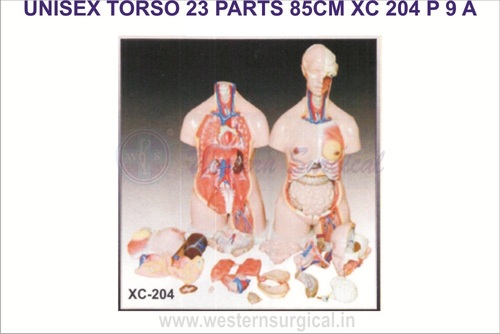 UNISEX TORSO 23 PARTS 85 CM
Product Description
UNISEX TORSO 23 PARTS 85 CM

Size : 33.5'' tall (85cm), Made of PVC plastic.

Features an exposed spine with removable vertebra and spinal cord segment.

Interchangeable male and female genitalia.

The female organs include a fetus in the womb.

Dissectible into 23 parts : Torso, female breast plate, head, eyeball, brain, vertebra spinal nerves, lung (2parts), heart (2parts), liver, kidney, stomach(2 parts), intestines (4parts), male genitalia (2parts), female genitalia with fetus (3parts).

Mounted on a plastic base.