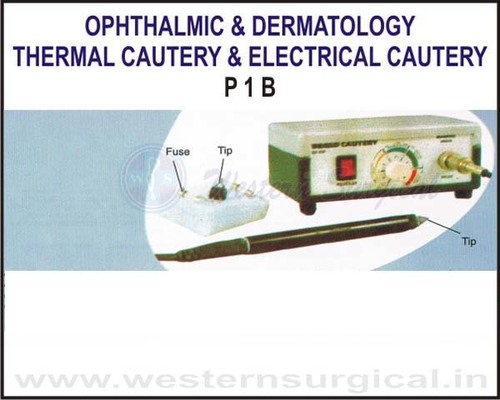 Thermal Cautery / Electrical Cautery
Product Description
Thermal Cautery / Electrical Cautery
Weighs approx. 950 gms. Size : 15x9x7 cm.
Operates on 230V AC mains supply.
Provided with 2 tips.
Set includes console unit, cord & operating pencil, fine Loop type tips.
Ideal for most minor surgical conditions, cauterization work, removal of skin warts and molluscum (M.C.)etc.
Works at optimal High temp. of 600°C.