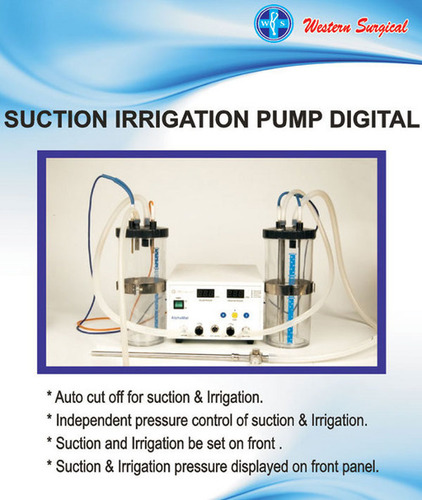 Suction Irrigation Pump Digital
Product Description
Suction Irrigation Pump Digital :
Description
Diagnostic Procedures Can Be Safely Done.
No Cylinder Required.
Atmospheric Air Is Sucked By Pump & Controlled Pneumatically.
High Flow rate up to 10 - 1 pm - indicated clearly.
The Pressure can be set via Externally adjustable knob & maintains the abdominal pressure constant.
Gas output is continuous with Demand & Supply.