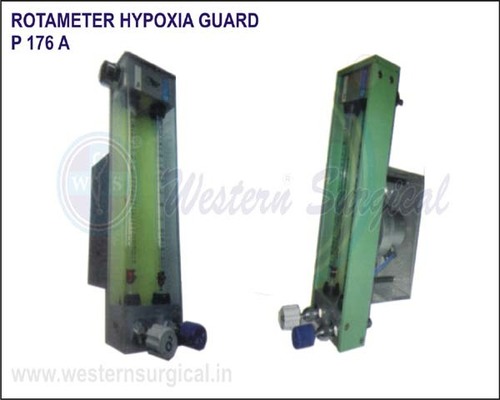 ROTAMETER HYPOXIA GUARD
Product Description
ROTAMETER HYPOXIA GUARD
Special features:
Minimum 25% (+5%) Oxygen (1:3 mixed ratio between O2 & N2O ) in surgery gas mixture.
9" rota meter tube of O2 & N2O each also included in this unit.
Hypoxia guard is a pneumatic devic that ensure no. Nitrus oxide flow. If oxygen flow is lower than 0.5 litre/min approx.