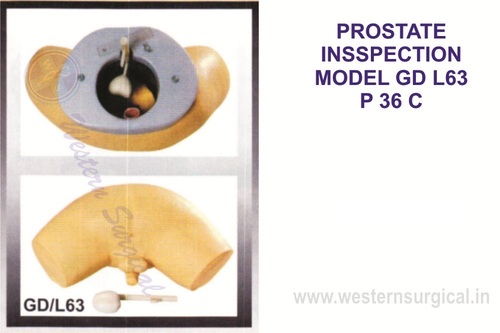 Prostate Inspection Model
Product Description
PROSTATE INSPECTION MODEL :

1.This model provides prostates with tumors in 4 different development periods.
2.The 1st development : benign, a little big but the prostates still works well.
3.The 2nd development : some hard tubes can be observed in the top right quadrant of prostate. it's the beginning of the tumors.
4.The 3rd development : The tumor is proliferating, and the previous tubers become bumps.
5.The 4th development : The prostates is all replaced by tumors, the surface become more rough harder then before.