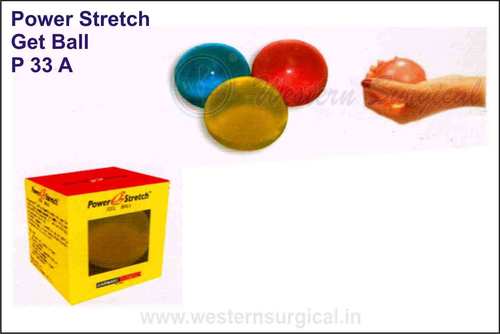 Power Stretch Gel Ball
Product Description
Power Stretch Gel Ball
The Powerstretch Hand Exercise Gel Balls enhance grip strength, dexterity, mobility and fine & gross motor skills. Warm or chill for use in hot or cold therapy . Service temperature +/- 45° C. Available in ergonomic round shape. Great for arthritis, repetitive stress injury, stroke recovery , stress reduction , strengthening and many more uses.
FEATURES:-
- Increase hand and forearm strength.
- Improve flexibility.
- Use for sport training and rehabilitation.
- Compact and portable
- Size : 6cm diameter.
- Resistance : Soft & hard.
PROGRESSIVE:-
Different levels of compression allow each exercise to be geared to the patient in progressive levels.