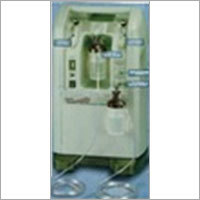 New Life intensity
Product Description
New Life Intensity
Special Application
Experience the intensity with airsep's 8 liter per minute, high pressure/high flow oxygen concentrator. No one else in today's market place harvests the unique technology that enables you to gain both equipment advantages in one stylish, durable cabinet to meet even your most diverse home care and clinical-based applications.
New life intensity's essential higher outlet pressure of 20 psig (138 kpa) can drive various medical accessories for special applications, and accommodate long tubing runs without the use of special tubing or cannulas. this one unit can replace, the need for two or more devices, particulary where noisy 50 psi compressors may have been required, or it can even eliminate the use of expensive liquid oxygen. Newlife intensity has the power to handle your patients high flow set-ups while running efficiency at only 410 watts, less power than standard 5 LPM units use.
Intensity's oxygen delivery pressure (3 to 4 times higher than competitors') provides the push needed for high flow patient set-ups.