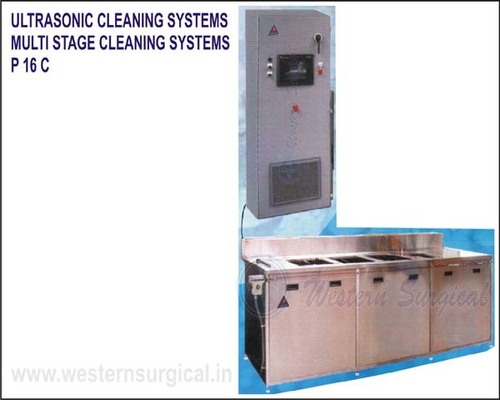 Multi Stage Cleaning System
Product Description
Multi Stage Cleaning System
CLEANING : Precision cleaning is accomplished in the first tank. This tank is equipped with either 40 KHz or 25 KHz industrials ultrasonic, and incorporates thermostatically controlled heat.
RINSING : The rinse position includes industrial ultrasonic components as standard to assume that all soils and cleaning chemistry are driven blind holes and crevices before the dry cycle.
DRYING : The forced hot air drying station utilizes evaportion, one of the most common drying techniques to remove water. room air is heated to above 85 c, which enables it to absorb moisture from the parts.