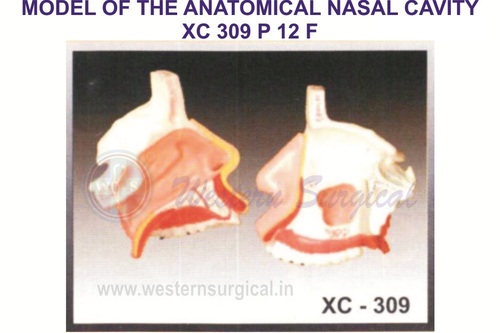 Model of the anatomical nasal cavity
Product Description
MODEL OF THE ANATOMICAL NASAL CAVITY:

This model helps the students to understand:

EXTERNAL NOISE : shows the section of the nasal bones and cartilages.

NASAL CAVITY : on the lateral nasal wall show the superior, middle and interior nasal chonchae project medically into the nasal cavity forming the superior, middle and inferior nasal maxillary sinuses.

PARANASAL SINUSES : shows the frontal, sphenoid and maxillary sinuses.