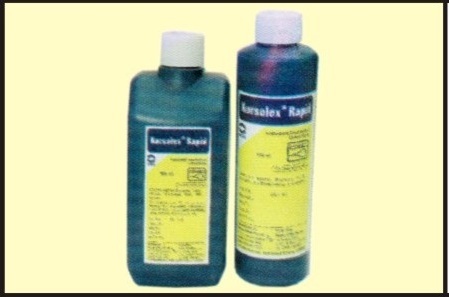 Korsolex Rapid
Product Description
Korsolex Rapid
Korsolex Rapid Conc. Instrument I Scope Disinfectant.
Korsolex Rapid is Recommended as a Cold Ssterilizer for Thermolabile and Thermostatic Instruments Including Anaesthetic Accessories. Alive for 7 Days After Preparation. Sporicidal. Fungicidal, Bactericidal Including Hellco Pylori, Mrsa, Tuberculocidal, Viricidal (Including Hbv and Hiv). Disinfection Within 5 Minutes. Standard Dilution at 5% I.e.
250ml of Korsolex Rapid Will Give 5 Lits of Prepared Solution on Dilution With Water. Available in 250ml and 500ml Bottles.