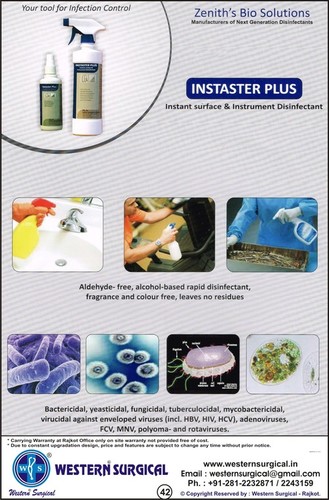 Instater Plus
Product Description
Instater plus
Aldehyde-free, alco hol-based rapid disinfectant, fragrance- and colourant - free with prolonged residual action.
Do not get it in eyes, skin and on clothing.
Harmful if inhaled , swallowed or absorbed through skin.
Keep out of reach of children.
Wear personal protective gears before handling.
Wash thoroughly with soap and water after handling.
In case of emergency seek medical attention.