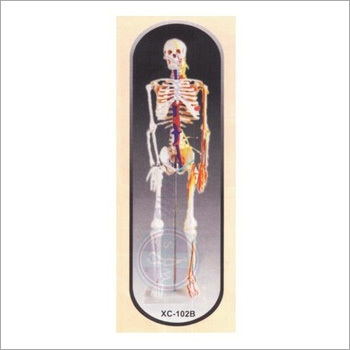 HUMAN SKELETON
Product Code : M XC-102B WS
Product Description
HUMAN SKELETON :
Size 85 cm Medium .
Made of PVC plastic .
Shows nerves and blood vessels .
Depicts the Position , Course and Distribution of main arteries and Peripheral Nerves .
Can Be Employed as a visual aid in the instrucation of anatomy to students of medicine .