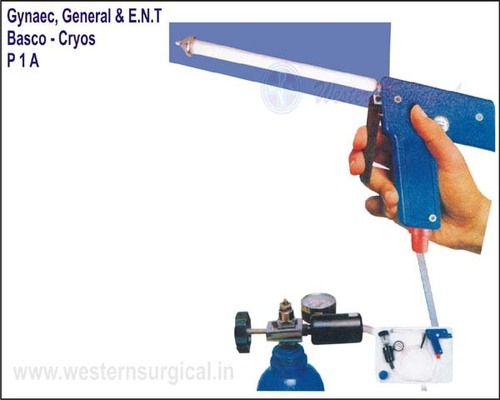 Gynec, General & E.N.T
Product Description
Gynec, General & E.N.T
Made with high quality Hypodermic needles ensures smooth flow of cryogenic gas and lasts longer.
Equipped with specially designed 'silencer' enables quieter operation.
Body made of ABS plastic, in attractive, colours - Aesthetically appealing.
Specially designed probes for different specific and uses - enables wide a usage of same instrument for different specialities.
Attractive light-weight carrying case easy portability.
Available with ON-OFF control instrument also, as additional facility.