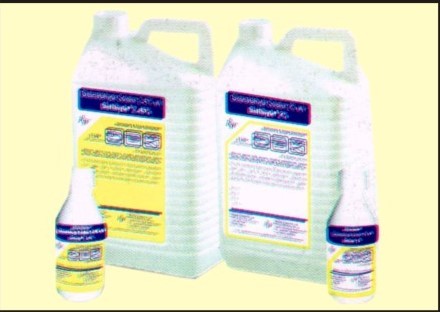 Glutihyde 2% & 2.45%
Product Description
Glutihyde 2% & 2.45% Both Are Glutaraldehyde 2% W/v and 2.45% Glutaraldehyde With Liquid Activator, Avaliable in 5 Ltrs Jar.

Effective Against Fungi, Bacteria, Including Pseudomonas, Tb, Viruses Including Hbv Surface Antigen, Spores Etc. Used for the Disinfection & Sterilization of Heat Sensitive & Heat Tolerant Endoscopes, Anaesthesia Accessories, Tubings, Instruments Containing Lenses, Rubber, Plastic Etc.

Also Used for the Decontamination of Instruments.