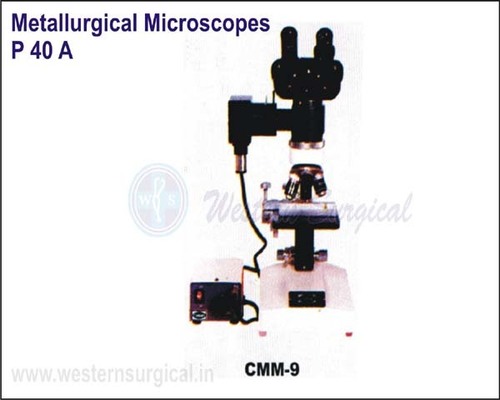 CPM - 33
Product Description
PROJECTION MICROSCOPE:
CPM - 33 Industrial Projection Microscope :-
An advanced versatile projection microscope for measurement of specimens, different types of yarns in textile industries and research institutes. It is equipped with halogen bulb of 24V/150 watt workable through a solid state built in transformer working on 220V AC mains 200mm. dia graduated screen rotatable through 360°, built in fresnel lens with loop and arrow arrangement, coaxial mechanical stage. Built in adjustable compensating eyepiece is connected with magnification correction knob. Focussing through coarse and fine motion knobs. Quadruple nose-piece with four objectives - 5x, 10x, 20x, 40x. Supplied in sturdy cardboard box wt. approx.20kg.