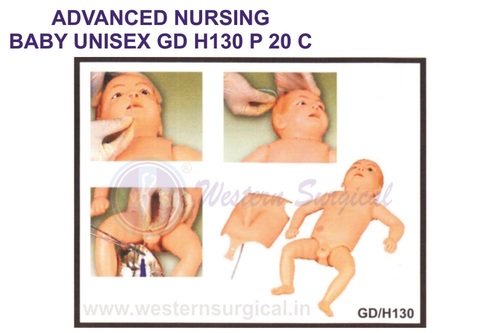 ADVANCE NURSING BABY
Product Code : M GD/H130 W/S
Product Description
ADVANCE NURSING BABY
Specifically designed for professional nursing training.
High quality manikin provides wide range of exercises possible including both first aid and emergency situations.
Basic Nursing Skill
1.Moveble head, neck, hand and foot.

2.Cephalic vein puncture.
3.Umbilic vein injection.
4.Oronasal intubation nursing.
5.Stomach wasing, clyster and catheter nursing.
6.Ostomy.
7.Hand-foot subcutaneous injection.
8.Washing, lactation, dressing