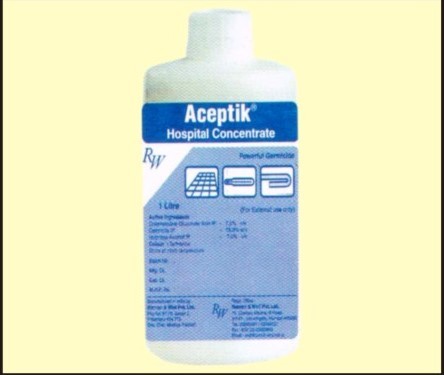 Aceptik Hospital Concentrate
Product Description
Aceptik Hospital Concentrate

Aceptik Hospital Concentrate Powerful Germicide, can be used in different dilutions for general purpose disinfection. Aceptik Hc con.

Chlorhexidine Gluconate Solution IP-7.5%v/v / Cetrimide IP-15.0% w/v / Isopropyl Alcohol IP-7.0% v/v Has multiple applications: For cleaning & disinfection of equipment, storage of sterile instruments, cleaning & disinfection of wounds, burns, storage of thermometers, for disinfection of contaminated catheters, rubber appliances etc. Can also be used in dilution with water or with alcohol, Available in 1 Litre Can.